Network of central stations located in:
Network of central stations located in: 
Lafayette, LA • Baton Rouge, LA • Chicago,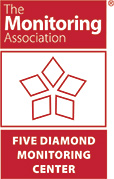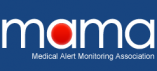 Medical Alert Monitoring Centers
Acadian medical alert customers enjoy the peace of mind and confidence that comes from knowing they are protected by an innovative, reliable and highly respected medical alert provider. AMS holds several of the industry's highest certifications and designations, including the CSAA Five Diamond Certification for each of its medical alert monitoring centers (fewer than 150 of the approximately 3,500 central stations in the U.S. have earned this distinction.)
Acadian's three central stations are bi-directionally redundant, so signal traffic is constantly shared live among medical alert monitoring centers. Alarms are answered seamlessly because we distribute peak call volume to different centers as needed, an invaluable operation in emergency situations. For example, if there is a power outage at one or more centers, the traffic automatically redirects to the additional stations, without delay.
24/7 response, consistently exceeding the industry average response time of 60 seconds
All dispatchers are EMD-certified EMTs and paramedics
CSAA Five Diamond certified
Landline Alarm Monitoring – Cellular Alarm Monitoring – GPS/Mobile Alarm Monitoring
UUFX Signal and Fire Alarm Equipment and Service (Protective Signaling Service) Central Station
Emergency Medical Dispatch Certified
All of our medical alert dispatchers maintain Emergency Medical Dispatcher (EMD) certification, granted by the National Academy of Certified Emergency Medical Dispatch. This means that our dispatchers specialize in:
Quickly and professionally evaluating medical situations
Giving vital pre-arrival help to the subscriber or a bystander
This training standard also helps us to provide the best customer service possible from a highly accredited medical alert monitoring center.