How Mobile Pendant Fall Detection Works
How Mobile Pendant Fall Detection Works
no-repeat;center top;;
auto
Step1
h4
The Acadian Mobile Pendant uses an accelerometer and a proprietary algorithm to recognize a fall based on its speed, direction and impact.
Acadian Mobile employs proprietary false alarm rejection for maximum accuracy.

top
Step2
h4
Acadian On Call notifies the user over the speaker that a fall was detected and that an operator will connect with them shortly.
The Mobile Pendant sends a signal to a care specialist at the monitoring center.

top
Step3
h4
A care specialist speaks with the user via two-way voice, locates the user and sends help.
The operator can stay on the line with the user until help arrives.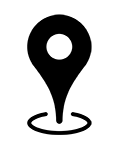 top
Step4
h4
Help arrives for the user and the user's emergency contacts are notified.
NOTE: User should wear the mobile pendant high on the chest on top of the sternum for accurate fall detection.

top