Waterproof Help Buttons
Waterproof help buttons are included with your service and are available in two different styles, either a bracelet or necklace style help button. You can use more than one help button with your medical alert console allowing more than one person in the home to be protected. Panic button range is similar for all medical alert systems and will typically protect you inside and outside of your home up to 600' in any direction.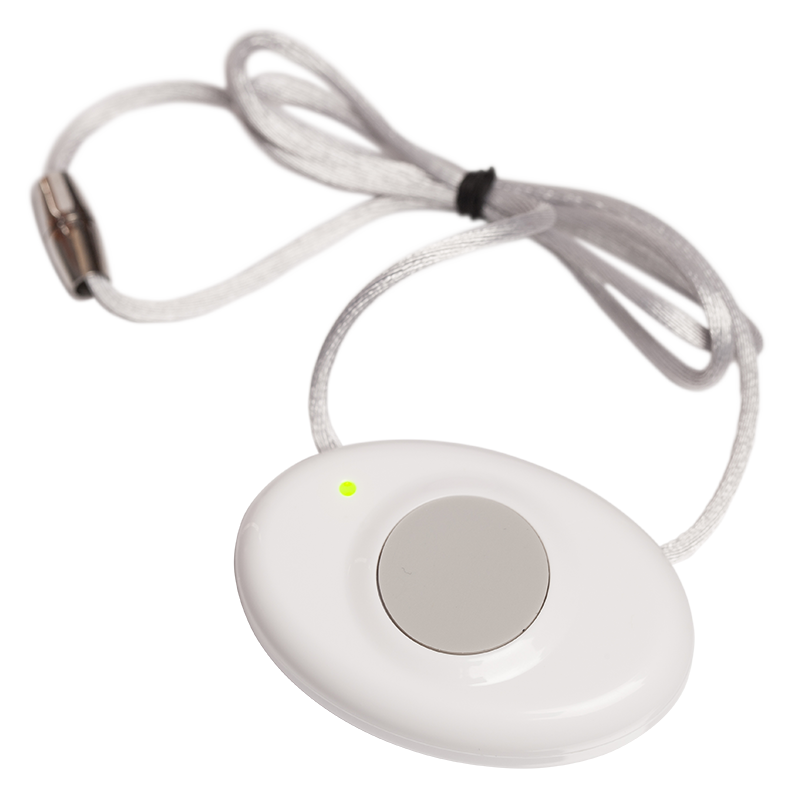 Fall Detecting Help Button
Get the added peace of mind knowing you can summon help - even if you are unable to press the button to call for help. Our Fall Button provides extra protection by automatically sending an alarm when it detects a sudden fall and are unable to push your button.
The Fall Button is designed to be worn around your neck, outside your shirt. Simply adjust the lanyard so the button rests at chest level with the emergency button facing forward making it easier for you to press. It is waterproof like our standard pendant and wristband help buttons and can be used in the shower.
Acadian On Call offers Fall Button protection as an option with all of our medical alert systems. Along with its Automatic Fall Detecting capabilities, it has all of the features of our standard help buttons, allowing you to send an alarm to any of our three US based Acadian emergency monitoring centers by pressing the emergency button.
*No Fall Button can detect 100% of falls. If able, users should always push their help button when they need assistance. The Fall Button is not intended to replace a caregiver for users dealing with serious health issues.
Using Your Home Medical Alert Help Button
One medical alert panic button is included with all Acadian Medical Alert Systems. Additional buttons for your spouse or other family member can be purchased separately. When ordering, you will have the option to choose a necklace or a bracelet, depending on your personal preference.
When monitored by Acadian's Response Center, the panic button's battery status is reported every time it is pressed. It is required that you test your panic button(s) at least once a month. Contact Acadian On Call Support at 1-800-259-1234 immediately if your button fails to activate your medical alert system.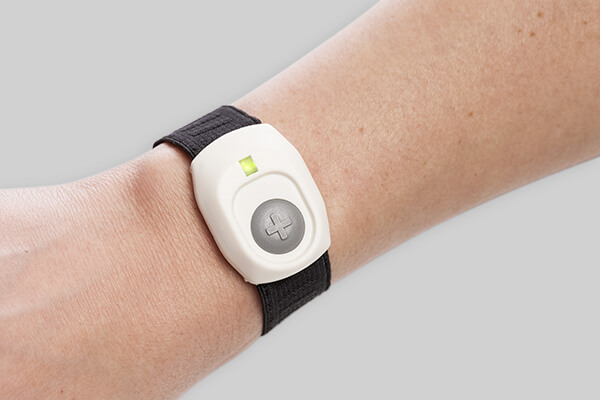 Testing your wearable help button:
Press your pendant or wristband help button once to activate your medical alert system.
When the operator speaks over the console tell them "I do not need help, I am testing my button".
The emergency operator will confirm your name and address then disconnect.
Test any additional buttons you have.