Medical Alert Systems
In-Home and Mobile GPS Medical Alerts for Seniors
Life Saving Medical Alerts
Medical alerts connect you with the help you need, as fast as possible. One press of your waterproof pendant or wristband will initiate a call to one of our 3 certified monitoring centers. A certified Emergency Medical Dispatcher (EMD) will assess your emergency and dispatch EMS if needed, also notifying personal contacts such as family, friends, and close neighbors that can respond.
When ordering, Acadian On Call will help you select the medical alert system and waterproof help button that best fit your needs. Whether you need In-Home wireless medical alert service, automatic fall detection, or our popular mobile medical alert with GPS auto locating that allows you to get help from anywhere. All monitoring plans include your medical alert system with one personal help button, 24-hour medical alert monitoring, and a 30-Day Return option in case you change your mind.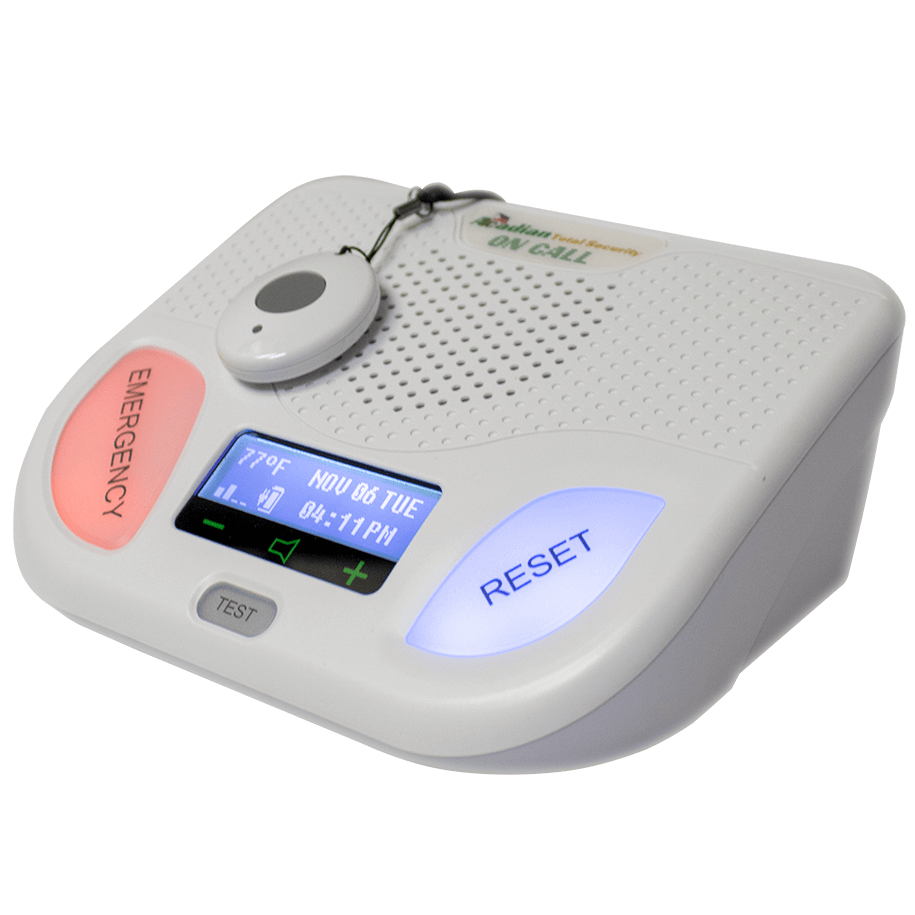 How Medical Alert Systems Work
There are three basic components: the medical alarm base station, the medical alert pendant, and the monitoring center. Acadian On Call medical alert systems are designed to deliver the help you need, as fast as possible.
When you press the waterproof help button that you wear, a wireless signal is sent to your medical alert system console, opening two-way communication with a dispatcher. Acadian On Call dispatchers are medically trained professionals available to assist you 24 hours a day, seven days a week. Our dispatchers are trained to help in the event of an emergency, injury, illness, accident, fire, burglary or any other instances where assistance may be needed. " Fast response times, connecting you with Acadian On Call in seconds! " Superior voice quality & range for verbal communication with help " Maximum range help buttons for greater independence
Medical Alert Pendant and Base Station Features
All medical alert pendants are water-proof. This feature is important for seniors, who should wear it at all times, including the tub and shower. The pendant is comfortable and discreet compared to some other wearable help buttons on the market. Lightweight and easy to use, Help buttons are available in several configurations, and can be worn around the neck, on the wrist, or as a belt clip. When activated, the base station will dial the programmed number of the monitoring center. Once connected to the monitoring center, the base station becomes a high powered speaker phone. The built in speaker and voice module allow your loved one to have two-way voice communication with a medically trained dispatcher, even if they are not near their telephone.